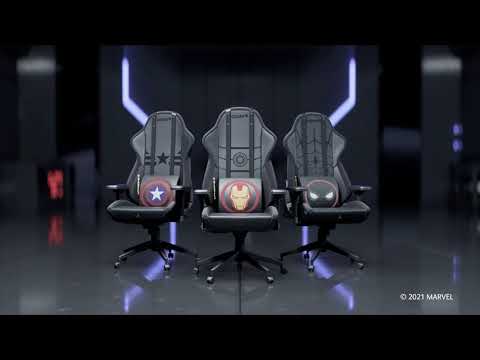 OSIM UTHRONE S GAMING MASSAGE CHAIR (BLACK) - SELF ASSEMBLED
For delivery in Singapore, GST will be calculated at checkout.
Delivery is applicable for Singapore addresses only.
OSIM UTHRONE S GAMING MASSAGE CHAIR (BLACK) - SELF ASSEMBLED
SKU

K322166

Product Weight

32 kg
Vibration massage
The vibration massage feature in uThrone S, help to relax tense muscles and improve circulation.
Vibration intensity
Select vibration intensity with the control buttons at the side of the seat.
Vibration Modes
High (2350 rpm)
Low (1850 rpm)
Auto (1850 – 2350 rpm)
Built For Unparalleled Gaming Comfort
From customizable seat and back support, to being able to enjoy a fully reclined power nap or mobile game session — the ergonomically-designed uThrone S gives you free reign to customize your seat preferences, setting a new standard for gaming comfort.
Customizable massage experience
The uThrone S elevates the gaming experience through thoughtful design features built to support gamers in their conquests. Customize with various OSIM massage product add-ons to the uThrone S for battles to be won in absolute physical bliss and comfort.
Features for Gaming Massage Needs
Adjustable Back Strap
Attach your uCozy 3D to the adjustable back strap and adjust it to your preferred height, from neck to lumbar.
Charging Port
Need extra comfort?
Power up the uCozy 3D with a built-in charging port for all of your massage needs.
Side Hook
Hang your massager or gaming gears such as headphones and consoles on the side hook of the uThrone S for easy storage.
Dimension:
69cm(L) x 59cm (W) x 125cm(H)
Reclined Dimension:
138cm(L) x 69cm (W) x 98.5cm(H)
Net Weight:
Approx. 26.5Kg
Auto timer:
15 minutes
Backrest recline angle:
Approx 145 degree
Armrest extension for height:
8 cm
Seat extension for height:
9.5 cm
Adaptor input:
240V ~ 50/60Hz
Adaptor output:
12V --- 5A
Power Consumption:
60W
Warranty:
1 Year Local Warranty
Brand Origin:
Singapore
Items will be delivered within 8-12 business days from date when order is placed.