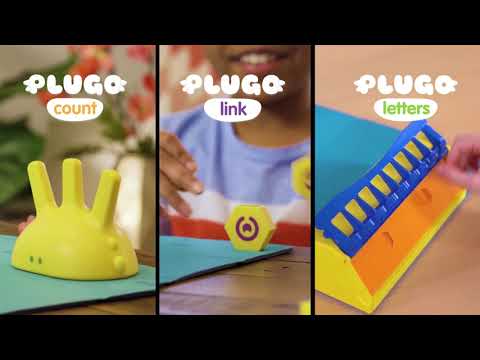 PLAYSHIFU STEM PACK - COUNT, LETTERS & LINK
For delivery in Singapore, GST will be calculated at checkout.
Delivery is applicable for Singapore addresses only.
PLAYSHIFU STEM PACK - COUNT, LETTERS & LINK
SKU

K341978

Product Weight

2.98 kg
Loved by 1 MILLION+ kids worldwide
Plugo STEM Wiz Pack
3 super skills, one powerful pack
MOST POPULAR BUNDLE!
Includes: Plugo Count + Link + Letters + Gamepad
Age-adaptive games for 4 to 10 year olds
Learn to spell through story-based games. Grow your vocabulary and grammar.
Befriend numbers, learn to count, add, subtract, and make all kinds of math magic!
Build and balance with magnetic blocks to solve STEM puzzles.
Learn and play hands-on, without touching the screen!
What is in the box?
The pack contains 3 Plugo kits (Count, Link, and Letters) and 1 Plugo Gamepad. The gamepad is a foldable mat that holds your device in the slot on one side. It has a play area on the other side with embedded magnets to place and play with the Plugo kits one-by-one. Download the Plugo app from App Store or Play Store for free and get started (The box doesn't come with a tablet/smartphone).
Warranty:
6 Months Limited International Warranty