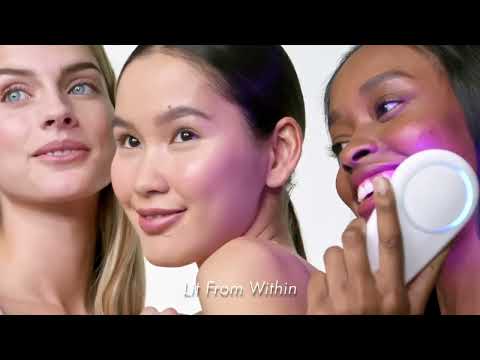 SKIN INC TRI-LIGHT AI + 10ML VIT A SERUM SET
For delivery in Singapore, GST will be calculated at checkout.
Delivery is applicable for Singapore addresses only.
SKIN INC TRI-LIGHT AI + 10ML VIT A SERUM SET
SKU

K353009

Product Weight

0.36 kg
Your Skin, Lit From Within.
Experience the future of skincare in your hands. NASA-powered Tri-Light™ and +SABI AI App is the World's First 8-in-1 virtual wellness and skin coach app (find and scan the QR Code below to download +SABI AI) that tracks your wellness and skin health using revolutionary AI skintelligence technology.
The device combines Sonic, PEMF (Pulsed Electro-Magnetic Field) and Hydro-Sensor technologies, with 5 targeted LED Lights - empowering you to customize a routine that addresses multiple skin concerns synergistically. Enhance the performance of your skincare ingredients for a radiant and healthy glow.
5 modes:

Revive – Red LED: Maintain youthful appearance by tightening and firming skin.
Soothe – Blue LED: Soothe skin. Minimise appearance of pores
Glow – Yellow LED: Brighter complexion
Glow & Revive – Orange: Combined benefits of red and yellow
Revive & Soothe – Purple: Combined benefits of red and blue
Clinically-Proven & Visible Results*

95% agree that skin is clearer with a more refined texture
95% agree that skin looks hydrated
85% agree that skin looks revived and radiant
81% agree that lines & wrinkles appear less visible To start using Tri-Light™:
STEP 1: DOWNLOAD +SABI AI app
Pair Tri-Light™ with +SABI AI app, your friendly virtual skin coach, who will guide you through your skin journey.
STEP 2: SCAN YOUR FACE to get a customized day & night routine.
STEP 3: DECODE your Skin Identity with our quiz to get a customized routine based on your unique skin concerns.
FOR CLINICALLY-PROVEN & EFFECTIVE RESULTS:
We recommend pairing Tri-Light™ with My Daily Dose serum cocktail
STEP 1: MEASURE your skin's hydration levels using the Hydro-Sensor
STEP 2: CUSTOMIZE with an LED color that fits your skin needs. Use with a water-based serum.
STEP 3: CUSTOMIZE by using gentle, circular motion to massage your face for 1-3 mins, or until skincare has been fully absorbed.
STEP 4: TRACK your skin results within the +SABI AI app.