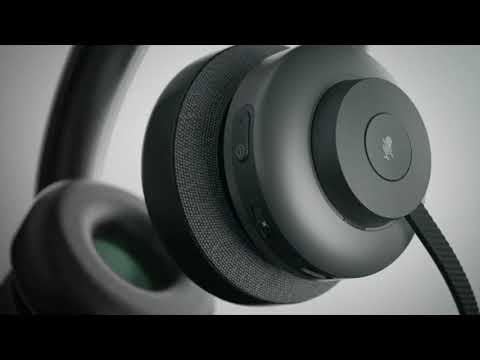 ERGOWORKS - TILDE® S+ PRO PREMIUM HEADPHONES
TILDE® S+ PRO'S
unique design brings together
elegance and customization
. The patented selective noise-canceling technology offers noise-free communication no matter how loud the environment is and designed and made in France, the premium headset can be circum-aural or supra-aural thanks to interchangeable ear pads.
For delivery in Singapore, GST will be calculated at checkout.
Delivery is applicable for Singapore addresses only.
ERGOWORKS - TILDE® S+ PRO PREMIUM HEADPHONES
SKU

K318918

Product Weight

0.58 kg
Detachable Modular Design and Interchangeable Parts
With a detachable boom-microphone and interchangeable on-ear or over-ear pads, TILDE® PRO is the only office headset with a modular design. The four possible configurations allow each user to choose the design that perfectly fits his needs. The replaceable pieces make the product part of a sustainable approach, for a better cost in the long run.
FOCUS OR AWARENESS - NOISE-CANCELLING / AWARE MODE
Enjoy the most natural noise reduction while you choose how much noise you want to let in.
Reduce noise up to -30dB to eliminate distractions and display the "concentration light" on the headphones.
COLLABORATE EASILY PATENTED AWARE+ MODE
TILDE® PRO headphones integrate TILDE® VOICE FIRST technology whose unique signal processing algorithm separates voice from noise.
With a simple press, start a face-to-face discussion while ambient noise turned down.
Finally enjoy headphones that let you connect to your surroundings whenever you need to.
CRYSTAL CLEAR CALLS - DETACHABLE BOOM-MICROPHONE
TILDE® PRO has a detachable boom-microphone to ensure crystal clears calls, no matter how loud your office is. Ongoing calls are notified by a red "busy light" to avoid being interrupted at work.
The conversation is totally noise-free and confidential for both the user and the conversation partners.
PLUG & PLAY CONNECTION - TO ALL WORK TOOLS - HIGH QUALITY VIDEO CONFERENCES
Wired or wireless connections are available on TILDE® office headphones. TILDE® PRO connects to all work equipment with Bluetooth 5.0 and USB-C:
Computers and laptops: Mac, Windows…
Smartphones and tablet computers: iOS, Android…
Mobile Phones
Technical Specifications
Audio
Active noise-cancelling (ANC): 4 Microphones
Tilde® Voice First: 6 microphones
HD audio: Two 40mm speakers, distortion < 0,2% on the spectrum
Frequency response: +/- 3dB from 10Hz to 20kHz
Noise reduction from hybrid ANC: up to 30dB
Vocal commands: compatible Siri and Google Assistant
Connectivity
Bluetooth 5.0: connect to 2 devices simultaneously
Bluetooth Range: 20 Meters in free field
USB Charger and Audio: USB-C Cable
Wired connection: USB-Audio Jack (Option - Purchase Separately)
Battery Life
Battery life: up to 28 hours (700 mAh battery)
Fast Charging: Full Battery in 2h, 50% in 30 min
Recharge Cable: USB-C Cable
Warranty:
3 Years Local Warranty against manufacturing defects for TILDE® S+ PRO'S
2 Years Local Warranty against manufacturing defects for Boom-Microphone
1 Year Local Warranty against manufacturing defects for on earpads (Supra-Aural)
Dimension:
17cm X 18cm X 70cm
Net Weight:
460g
Brand Origin:
France
Country of Manufacturing:
France