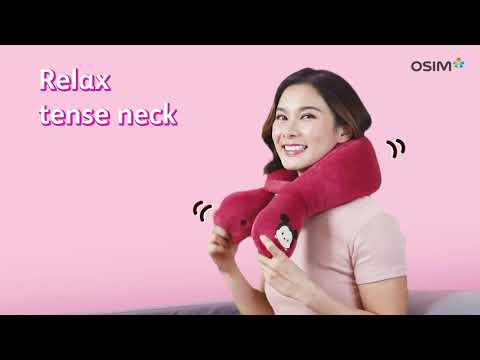 OSIM x TSUM TSUM USNOOZ MASSAGE WRAP (DONALD & DAISY)
With plush microfabric and a snug memory foam fit, the uSnooz Massage Wrap envelops you completely in a wave of calming feel-good sensation. Let the gentle vibrations of its massager lull you into a sense of calm and relaxation, while the plush material work its magic in providing a therapeutic touch that relaxes your mind.
For delivery in Singapore, GST will be calculated at checkout.
Delivery is applicable for Singapore addresses only.
OSIM x TSUM TSUM USNOOZ MASSAGE WRAP (DONALD & DAISY)
SKU

K319931

Product Weight

1.1 kg
Comfort for your massage
The OSIM uSnooz Massage Wrap features plush, ultra-soft microfiber fabric to envelop you with an extra layer of comfort for your massage.

Cuddle • Massage • Travel
Designed to be your everywhere cuddle buddy. Convenient wireless massage on-the-go.

Soothing vibration massage
The uSnooz Massage Wrap provides a soothing massage to ease muscle tension and promote relaxation.
3 vibration massage intensities: Low, High, Auto

USB Charging
USB cable included in zip compartment for convenient charging and massage-on-the-go.

Dimension: 92cm(L) x 12cm (W) x 10cm(H)
Net Weight: Approx. 735g
Auto timer: 10 minutes
DC power: 5V --- 1A (Type A cable input)
Brand Origin: Singapore