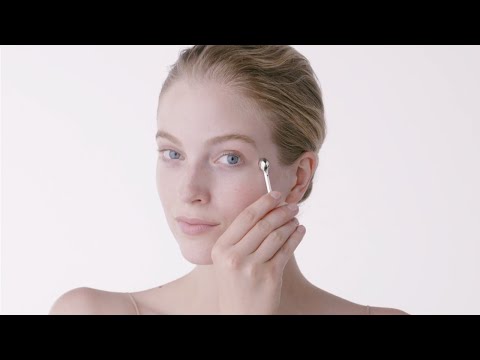 CLÉ DE PEAU BEAUTÉ ENHANCING EYE CONTOUR CREAM SUPREME
For delivery in Singapore, GST will be calculated at checkout.
Delivery is applicable for Singapore addresses only.
CLÉ DE PEAU BEAUTÉ ENHANCING EYE CONTOUR CREAM SUPREME
SKU

K326501

Product Weight

0.01 kg
Exquisite in texture. Luxurious, hydrating. Skin feels plumper and firm from within.
Contains Illuminating Complex EX, a special combination of moisturizing and retexturizing ingredients that normalizes communication within skin based on Intuitive Skin Theory* and works to reduce the appearance of damage caused by environmental stress. Formulated with the intensive brightening ingredient, 4MSK (Potassium 4-methoxysalicylate).

Enhancing Eye Contour Cream Supreme instantly imbues the skin with long-lasting hydration. In only one day, skin appears significantly re-energized, with visibly less wrinkles, for a more even appearance. In just three weeks, vibrancy returns to the eye-area as traces of dullness in the skin disappear. The eyes look brighter, more energized and fully wide-awake.
With continued use, skin seems plumped up from within, further reducing the appearance of visible depressed wrinkles, drooping, and under-eye bags, for a more youthful look.
Clé de Peau Beauté Laboratories discovered that the appearance of eye-area skin changes as cell morphology changes with age.
Our extensive research revealed that degenerated cells trigger a cascade effect of signs of aging, including sagging, visible depressed wrinkles, under-eye bags, and drooping at the outer eye corners.

Based on our unprecedented findings, we developed a first-of-its-kind scientific approach that promotes a recontoured eye area and a more youthful, lifted eye look.
Enhancing Eye Contour Cream Supreme contains the most refined essence of Iris extract*, derived from the Iris root with Clé de Peau Beauté Laboratories' dedicated refining technology. Revered for its ability to help stimulate skin to offset a decline in metabolic processes as a result of aging and revitalize skin's energy source, this cream plumps and firms from within.
Enhancing Eye Contour Cream Supreme delivers visible results, along with the sublime sensation of its sumptuous texture.
It coddles the dry, delicate eye-area skin, delivering much-needed moisture for a luxurious smoothness and suppleness, and a dewy-fresh look.
DERMATOLOGIST-TESTED.
OPHTHALMOLOGIST-TESTED.

Morning: Apply after moisturizer and prior to sunscreen. Evening: Apply as the final step of your skincare routine.
With a clean fingertip, lightly smooth cream over the entire upper eyelid. Dot on below the eye, then gently blend outward toward the hairline.
When using with Vitality-Enhancing Eye Mask Supreme, for ultimate results, apply Enhancing Eye Contour Cream Supreme first, allowing it to fully absorb into skin.