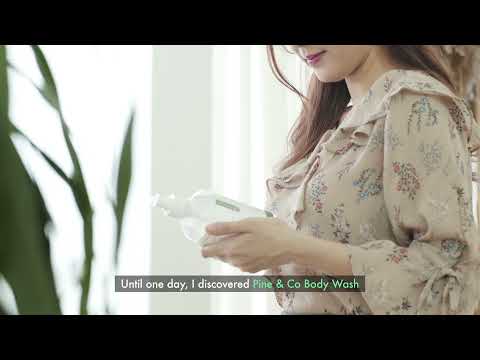 PINE & CO ELIZABETH BODY WASH 500ML
Receive a 2pc travel size Pine and Co Body Wash worth $10 with any purchase on Pine and Co products.
"Sophistication meets simplicity. A body wash filled with wonder".
From the idylls collection, this body wash contains pomegranate extract, gentle lactic acid, and olive and chamomile extracts that nourish and detox your skin.
Aroma: Jasmine, labdanum, and vanilla.
For delivery in Singapore, GST will be calculated at checkout.
This item is temporarily out of stock.
PINE & CO ELIZABETH BODY WASH 500ML
SKU

K324811

Product Weight

0.55 kg
Elizabeth carefully walked along the rows of jasmine and cashmere, feeling and smelling each one to pick the best for her bouquets.

Surrounding her garden were cedar trees. She gently trimmed some leaves with her clippers and added them into her basket. Carrying a pleasant and natural smile on her face, she hummed a simple tune from a waltz she recently listened to, as she made her way back to her little shop.

Her heart was filled with excitement as she looked forward to seeing the joy on the children's faces when they receive these bouquets.