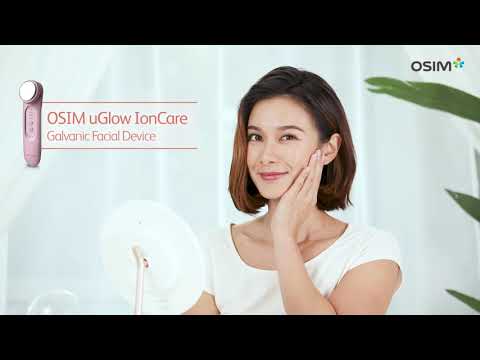 OSIM UGLOW IONCARE
For delivery in Singapore, GST will be calculated at checkout.
Delivery is applicable for Singapore addresses only.
OSIM UGLOW IONCARE
SKU

K316457

Product Weight

0.25 kg
Skin-deep cleansing and nourishing
For skin that is glowing from the inside out, look to OSIM uGlow IonCare to cleanse your skin from within, boost skincare product absorption and relax all those tensed facial muscles.
Warmth program:
Warmth effect & micro-vibration to soothe tense facial muscles, open up your pores, plus negative ions to further promote absorption and hydration.
Galvanic IonCare Technology - Cleanse program
Emits positive ions & with pulsing micro-vibration
Draw out negatively charged skin deep impuritie
Skin is then thoroughly cleansed from within
Galvanic IonCare Technology - Nourish program
Emits negative ions & with micro-vibration
Push skincare ingredients into deeper skin layers
Skincare products are better absorbed, maximizing effects
Dimension:
15.8cm(L) x 4.3cm (W) x 3.8cm(H)
Net Weight:
Approx. 0.085 kg
Auto timer:
4 minutes
Adapter output (USB cable input):
5V - 1A
Brand Origin:
Singapore